Exhibition / Past
Memory Structure, Scaffold Series by Sichong Xie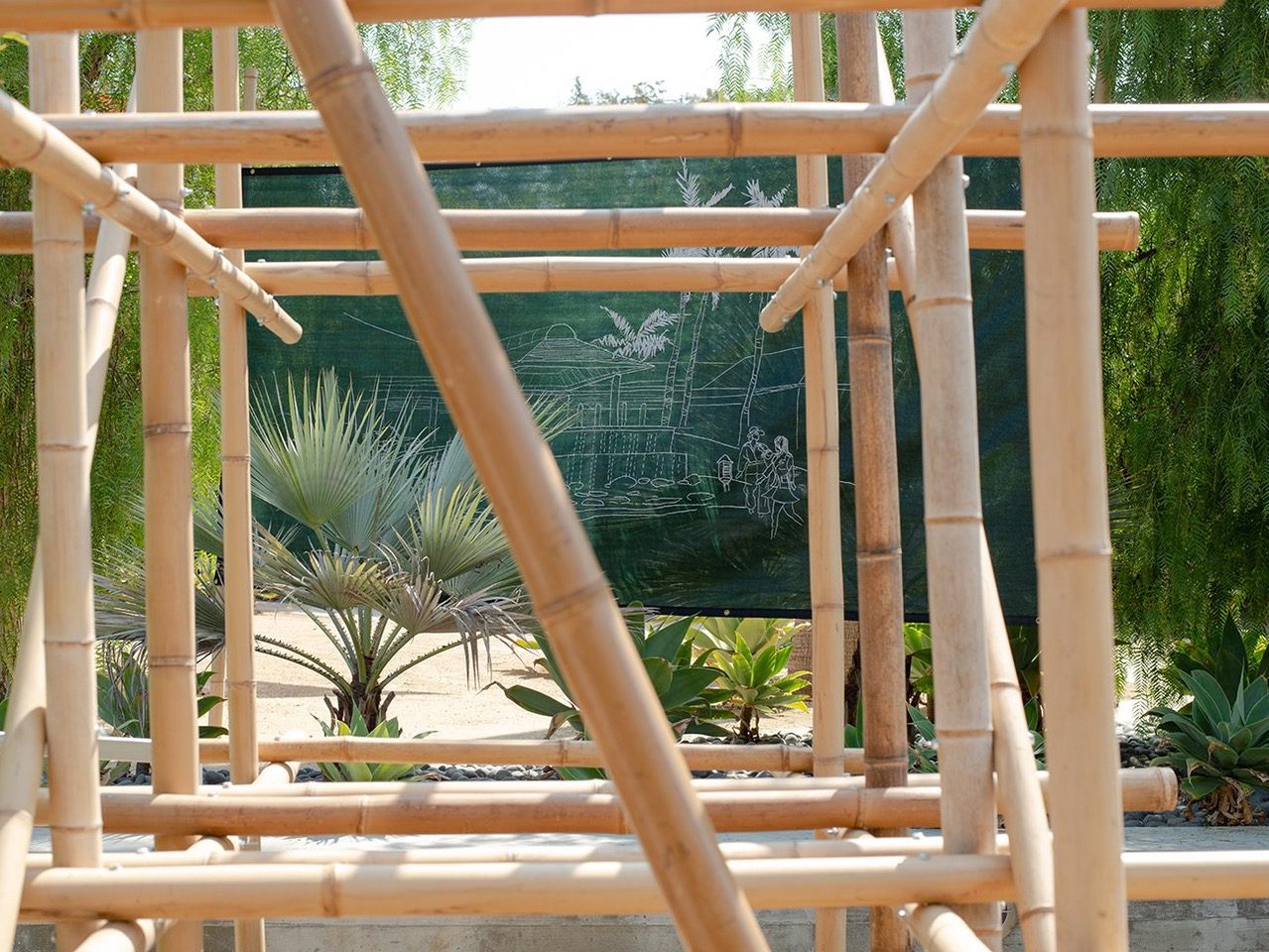 September 12, 2021 to March 20, 2022
The Wende Museum
Located in the garden of the Wende Museum, the former East German guardhouse that once monitored and controlled access to the state-run East German news agency, Allgemeiner Deutscher Nachrichtendienst, now plays host to rotating installations by contemporary artists using the structure as a site of experimentation and inquiry.
Los Angeles-based contemporary artist Sichong Xie's guardhouse installation, Memory Structure, Scaffold Series, features objects and arrangements emblematic of memory and temporality: bamboo scaffolding, embroidery on industrial mesh, and a set of laser-engraved drawings that will fade from continual exposure to light, through which the artist reimagines architectural drawings created by her grandfather in the late 1950s and early 1960s. None of his building plans were realized after Chinese authorities exiled him to a labor camp following the publication of a drawing considered critical of the government. The architectural drawings lived on only in the Xie family archive.
By incorporating a hand-built bamboo scaffold behind the guardhouse, Xie metaphorically speaks to the invisible labor of workers often hidden behind the industrial mesh and scaffolding ubiquitous to construction sites. Memory Structure, Scaffold Series brings the materiality of the natural bamboo into direct conversation with the mass-produced nature of the scaffold and its role in development. The installation connects the soft memory of never-completed intellectual labor—the artist's grandfather's renderings—with the never-ending labor required by commercial building.