EDUCATION
The Wende Museum welcomes students of all levels to visit and engage with the art and history of the Cold War in an interactive environment.
The museum's education programs are provided free of charge and can be tailored to your curriculum requirements. Our interdisciplinary mission and exhibits make Wende field trips suitable for a wide range of courses, from Social Studies to English to Visual Arts.
The Wende field trip experience includes guided interactive tours of our rotating exhibits and permanent collection, reflective art activities, and facilitated discussions. In addition, the Wende also can provide preparatory materials to review with students before your visit, as well as follow up activities to bring the trip back into the classroom.
The Wende's focus on the cultural and social aspects of the Cold War invites visiting students to examine critically their own lives and place in the world.
For further education inquiries, please contact Michael Balot-Garza at mbalotgarza@wendemuseum.org
School Tours
The Wende Museum offers school tours on Wednesdays and Thursdays. Please contact Michael Balot-Garza at mbalotgarza@wendemuseum.org to request a visit. Tours include the current exhibitions and usually last around sixty minutes. Admission is free.
Resources
EDUCATIONAL ACTIVITIES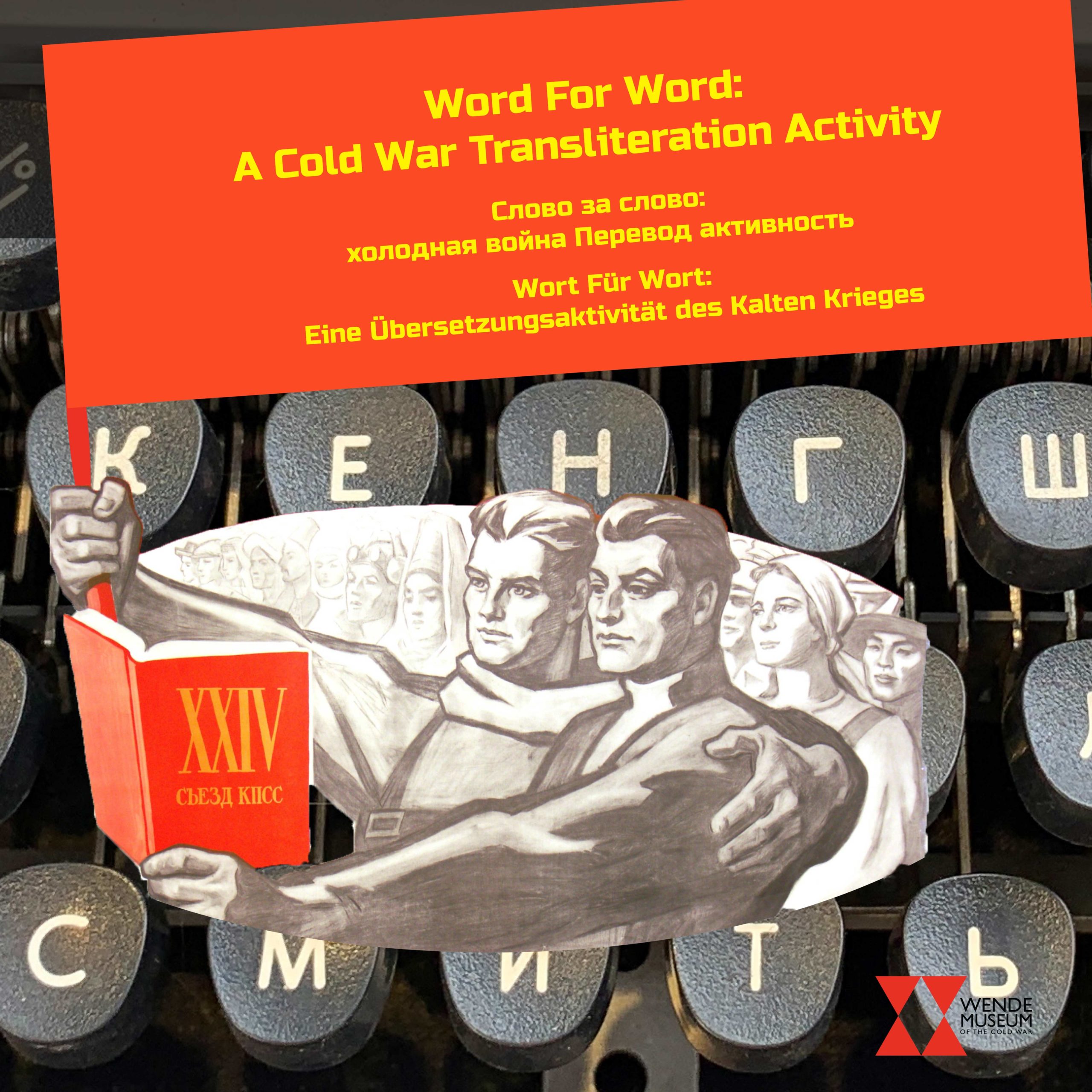 Word for Word: A Cold War Transliteration Activity
Learn about Russification and the relevance of the Russian language throughout the Eastern Bloc during the Cold War and practice becoming familiar with Cyrillic script as you transliterate text sourced from authentic Soviet posters and paintings from the Wende Collection.
AT-HOME ARTS ACTIVITIES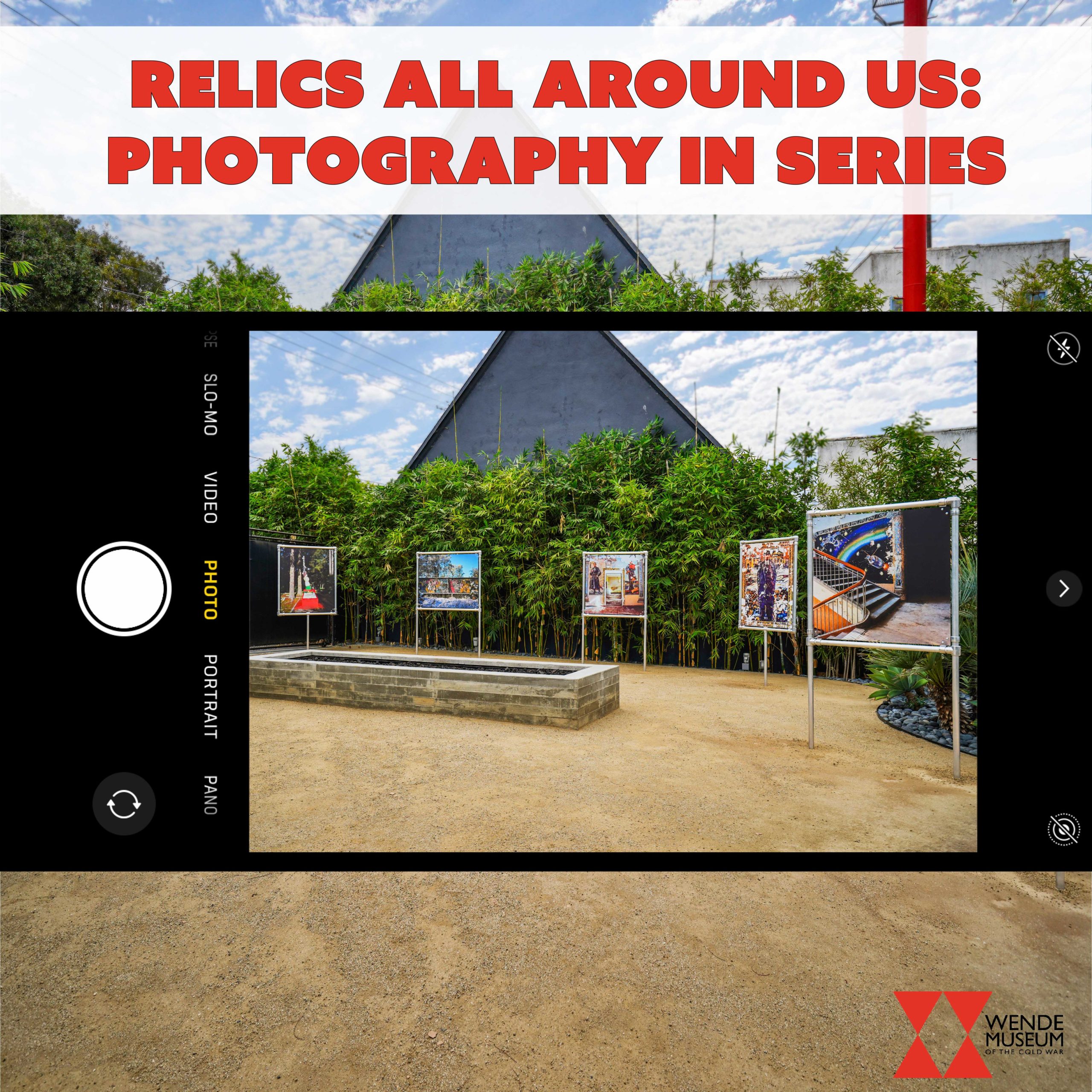 Relics All Around Us: Photography in Series
Inspired by Martin Roemers's Relics of the Cold War photography installation, this activity will teach the basics of thematic series photography and invite participants to create their very own photographic series using only a camera phone.
VIRTUAL EXHIBITION DESIGN – STUDENT INTERNSHIP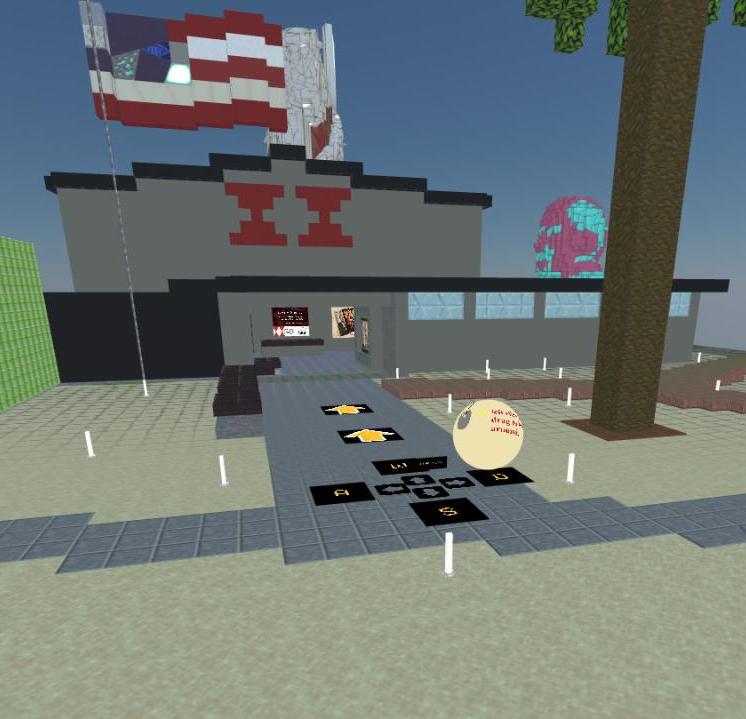 During the summers of 2020 and 2021, the Wende Museum teamed up with Genesis STEAM to offer a unique virtual internship opportunity to high school students. Under the direction of STEAM educators, the students were introduced to the basics of virtual reality design and 3D modeling on Mozilla Spoke and Hubs platforms. As the final project of the internship, the students put their newly-acquired skills to work by curating and building conceptual virtual exhibition spaces, drawing from Wende Museum and open source digital assets.
TEEN COUNCIL
The Teen Council provides space for young people to share their voices and creative passions through the mission of the Wende Museum. Dedicated students from high schools across the Los Angeles metro area meet weekly to immerse themselves in exhibitions, plan exclusive events for teens, cultivate Culver City's creative community, and realize the Wende's mission of connecting the past with the present through innovative digital programs.