Exhibition / Upcoming
Visions of Transcendence: Creating Space in East and West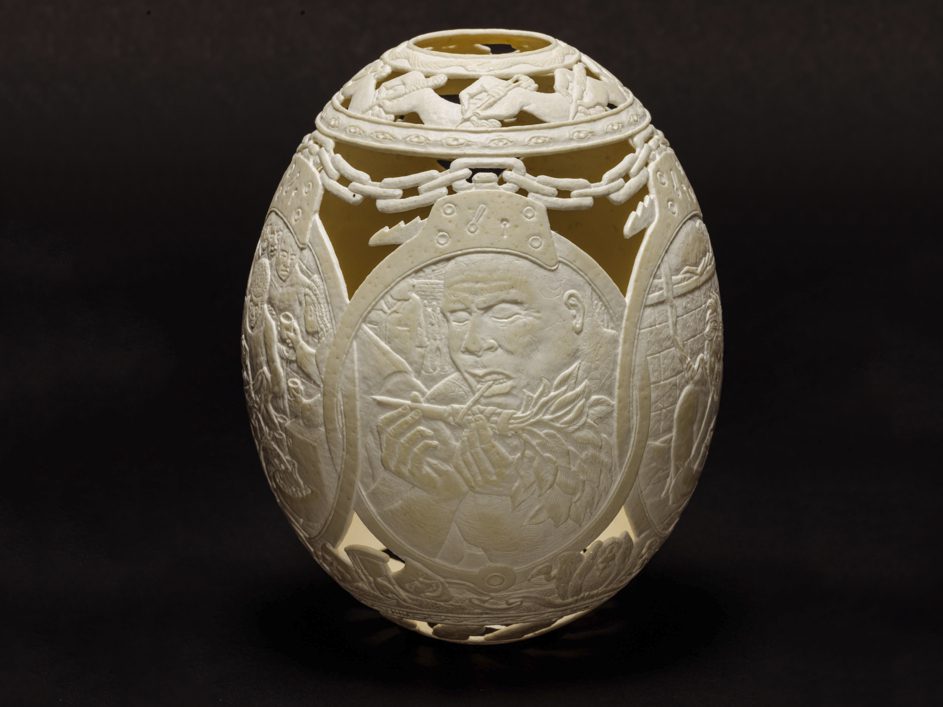 November 11, 2023 to April 7, 2024
The Wende Museum
Visions of Transcendence highlights the resilience and creative power of people deprived of their own place to live. The exhibition presents artwork and photography from incarcerated and unhoused persons from the Soviet Union and Eastern Europe as well as from the United States and Western Europe, reflecting on the parallels and differences between two competing political systems. Irrespective of ideological regimes, incarcerated and unhoused artists have created and continue to create their own visionary space with powerful artwork.
Featured artists include Charles Bado, Gil Batle, Willie Battle, Sandow Birk, Jennifer Blake, Christian Branscombe, Gary Brown, Mihail Chemiakin, Manuel Compito, Sidney Davis, Eugene Clark El, Michael Moses El, Solomon Gershov, Dean Gillispie, Alan Glover, Ezequiel González, Michael D. Griego, Lev Kropivnitsky, Leonid Lamm, Linda Leigh, Boris Mikhailov, Omid Mokri, Stanislav Molodykh, Leonid Nedov, Delores New, M. Nguyen, Monica Nouwens, Sean O'Brien, Kitiona Paepuele, People of the Golden Venture, J. Quintero, Karen Ruckman, Bernard Seaborn, Shepard Sherbell, Marlen Shpindler, Boris Sveshnikov, Victoria Tedesco, Bumdog Torres, "Duck" Roy Turrentine, Tamás Urbán, Maks Velo, Rigo Veloso, Peter Villapudua, Obie Weathers, Kenneth Webb, Vladimir Yakovlev, and Khadija von Zinnenburg Carroll. 
Featured organizations include Studio 526, Prison Arts Collective, Archive of Border Criminologies, Put Domoi, Fresno Skateboard Salvage, Archive of Modern Conflict, Huma House, Words Uncaged, and Future IDs at Alcatraz.