Exhibition / Past
Common Fantasy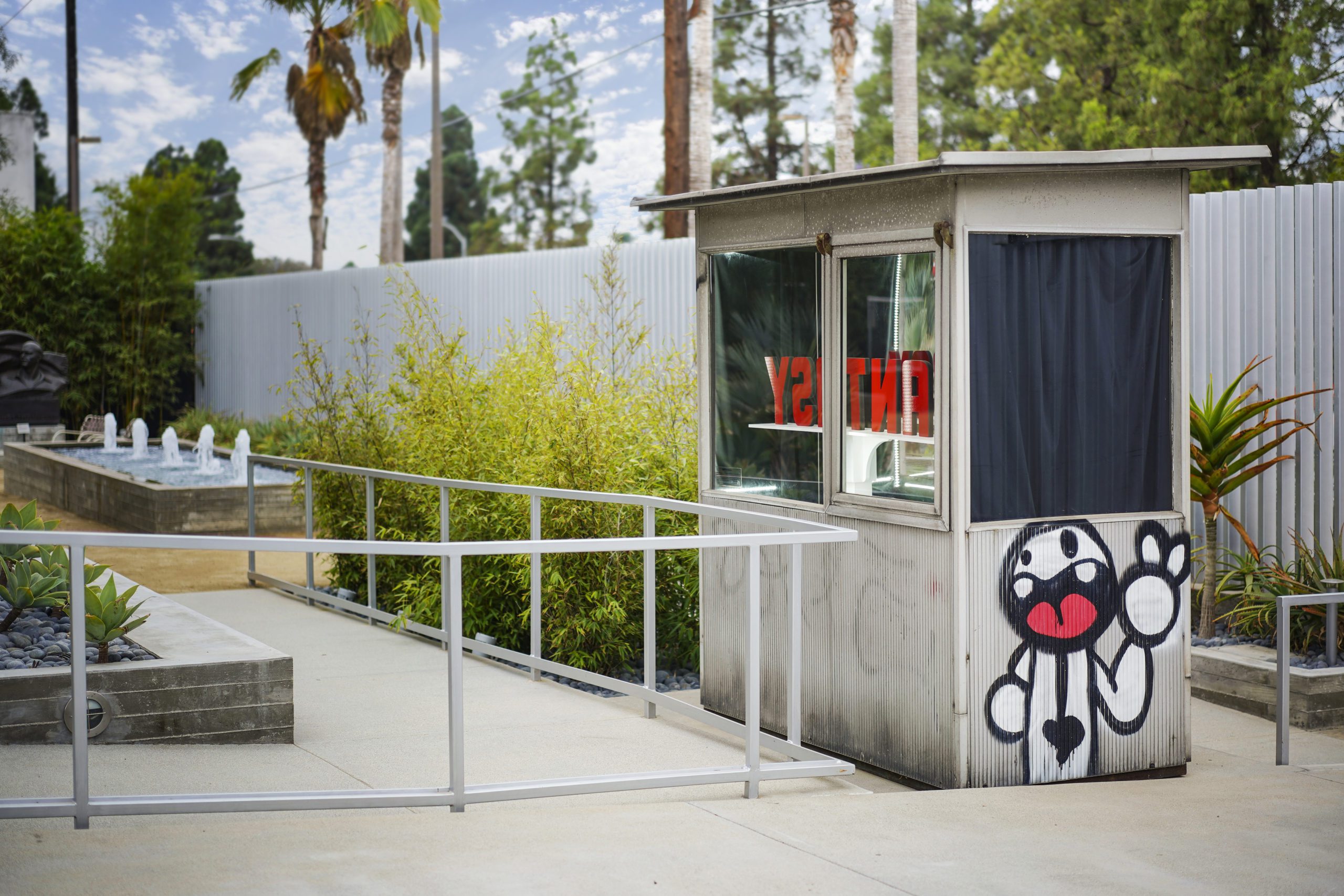 November 13, 2020 to September 5, 2021
The Wende Museum
Since January of 2020, artist Regina Mamou has spent her time as part of the Wende's residency program investigating the relationship between the Soviet Union and the Middle East and North Africa, partnering with the museum's collections department to identify important artwork and archival materials that demonstrate transnational perspectives. While her residency is ongoing, the installation Common Fantasy/Gemeinsame Fantasie is presented in a separate context with artist Lara Salmon as part of the collective Research for the Bermuda Triangle. On view now in the Wende Museum's original East German Guardhouse, located in the sculpture garden.
Research for the Bermuda Triangle carries out a two-part intervention inspired by "ostalgie," a term coined after German reunification to identify nostalgia for East Germany as it was during the Cold War era. The first part of this project is an installation in the Wende's outdoor ADN guardhouse. The second is the collaborative's Scent-by-Mail Project, in which they extract the scent of various East German objects from the period via a tincture process and combine them into a new fragrance called Common Fantasy/Gemeinsame Fantasie. You can receive a free sample of the fragrance by signing up for the Scent-by-Mail program.
About Research for the Bermuda Triangle
Research for the Bermuda Triangle (RBT) is the duo-collaborative of Regina Mamou and Lara Salmon. Their collective practice began in 2018 in Beirut, Lebanon, at the artist residency Haven for Artists. They have since done interventions in Beirut, Lebanon; Marrakech, Morocco; Berlin, Germany; Havana, Cuba; and Los Angeles, California. Mamou is a research-based installation artist who explores ideologies of current and historical regimes inspired by her Polish-Iraqi background. Salmon is a body-based performance artist and writer who does site-specific projects internationally. As her heritage is German, she travels often to Berlin and was able to source many of the materials for Common Fantasy there.
RBT began working with scent in 2019 in Marrakech, Morocco, at the artist residency Queens Collective. They continue to use scent in most of their work and presented an artist talk at the Institute for Art and Olfaction (IAO) in Los Angeles, California, in 2019. RBT thanks the IAO for being a source of knowledge for this project, as well as friends and family, in the US and in Germany, for their stories and insight into the GDR.